Global vs. Local Marketplaces: the future of online retail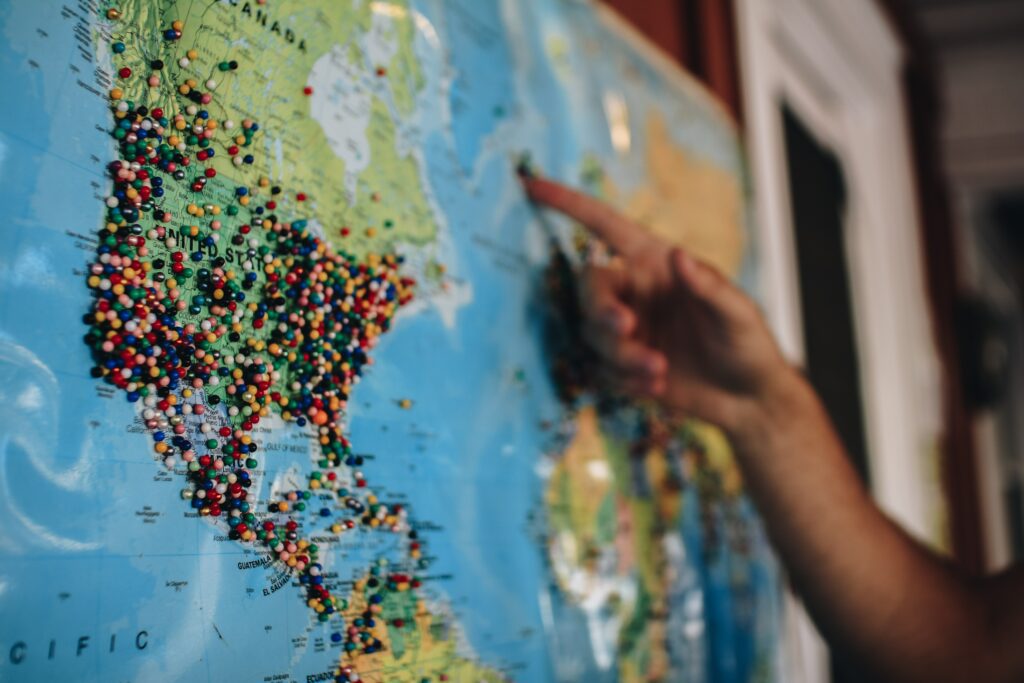 Amazon is an online retail goliath. It's been innovating, trading, acquiring, investing, manipulating, undercutting, and visioning its way to this position since 1994. [1] In the process, Amazon's earned a reputation of being one not to mess with. [2]
And yet, Amazon's market share is being slowly chipped away. It finally has some real, damage-inflicting competition. This competition isn't coming from another online retail goliath. It's coming from local heroes. Local heroes are small marketplaces or marketplaces that focus on a niche in a particular company. Many smaller sites are chipping away at Amazon's customer base.
Some of these online retailers are general marketplaces, which are pretty similar to Amazon. Others are niche-specific and specialized. If you're in e-commerce, you need to be aware of the rising local hero marketplaces. Their presence is shifting how customers buy.
Let's take a look at what this competition looks like in a few key areas. Then we'll get into what can be expected for online retail in the future.
But first, have you heard the term "glocal" yet? It describes the current predominant customer mindset. This customer wants to support and feel connected to their local businesses and communities. They're still global and sophisticated. They just want to be in tune with the real world around them.
Keep the glocal customer in mind while you read the rest of this article and as you plan your online retail strategies. [3]


Amazon VS Local Heroes
Let's take a look at how these smaller players stack up against Amazon.

Regional Advantages
Amazon has a global presence, but it's not the top player in every area. But there are regions where other more localized marketplaces have the advantage. So a local hero might be your best option if you're located in one of those areas or selling to customers who are.

1. Europe and the UK
Amazon is the single biggest marketplace, but it has many competitors to worry about.
The European online retail space is fragmented across countries, currencies, languages, and cultural heritages. [4] Local ones include Fruugo, OTTO, OnBuy, Zalando, Allegro, Bol.com, and ManoMano. It also needs to worry about popular global niche sites like Etsy and Wayfair. Using a localized online retailer to sell to a specific European nationality, ethnic group, or linguistic group will give you the upper hand.
2. Asia, India, and the Southeast
Amazon struggles in Asia. By monthly visits, Amazon only comes in at 5th place in China and 10th in Singapore. [5] Outside of China and Singapore, Amazon is still the number one online marketplace. But there are many local heroes that sellers can't afford to ignore.
Amazon's main local hero Asian competitors are Alibaba, Taobao, Pinduoduo, JD.com, Tmall, Shopee, Rakuten, Mercari, Flipkart, Tokopedia, and Lazada. Not only that, but Asian powerhouses like Alibaba and Mercari are cutting into their profits in the rest of the world. [6] [7] [8]
3. Latin America
Amazon is no competition for local hero Mercado Libre. Mercado Libre is the top Latin American marketplace and the third biggest (behind Amazon and eBay). In 2020, Mercado Libre had around 667.7 million monthly Latin American visits, while Amazon had only 169 million. With Amazon's difficulties in penetrating Mexico and Latin America, online sellers should go with the local hero. [9]
4. Middle East
Amazon places fourth in the middle east, behind local heroes Trendyol, Hepsibura, and n11. These Turkish startups give it the most competitive across the region. They're also pulling in billions in funding, some of which comes from Alibaba. [10]
These upstarts intend to go global. They offer logistics, payment, and other seller support services. However, sellers who want to bet on Alibaba and position themselves for growth may go with the local hero.
5. Africa
Africa is often seen as a frontier region for e-commerce. It attracts hardy and adventurous foreign entrepreneurs. Africa rewards tenacious and creative homegrown ones. At this point, Amazon isn't doing well here. It ranks 8th, with less than half a million monthly visits.
Local heroes like Jumia, Takealot.com, Souq, Konga, bidorbuy, and noon run the game in Africa. Amazon cheated its way out of this by buying out Souq, a famous African marketplace based out of the Middle East. [5]
6. Australasia
Amazon does well in Australia. It's second only to eBay. But a few local heroes are nipping at its heels. Trade Me, Catch.com.au, and MyDeal.com.au are general marketplaces taking away a significant share of the market.
7. North America
Amazon can't be beaten in sheer numbers and reach. Yes, it's lost to new local hero markets, but it still rakes in a third of the e-commerce market. [11] It's also a great place for sellers to reach relatively well-off customers since the average American Amazon customer has an annual household income of $84,449. [12] Bezos himself estimates that third-party Amazon sellers made a conservative $25.9 billion in 2020. [13]
If you want to sell your products to as broad a market as possible, go for Amazon. Amazon draws in everyone, but it maintains a specific group of loyal fanatics. These are its Prime members. There are 200 million worldwide and 148.6 million just within the US. [14] Prime members shop more frequently, spending an average of $1,400 a year. [14] If you want to reach a broad base of well-off, highly active shoppers, go with Amazon.
Receive weekly tips & tricks about marketplaces
Sell more on marketplaces 🤑


Industry, Product, or Niche Focused
Local heroes don't just operate regionally. Some are carving out their market share by specializing in a product category. If you're selling products in these categories, you should place yourself where highly interested buyers congregate.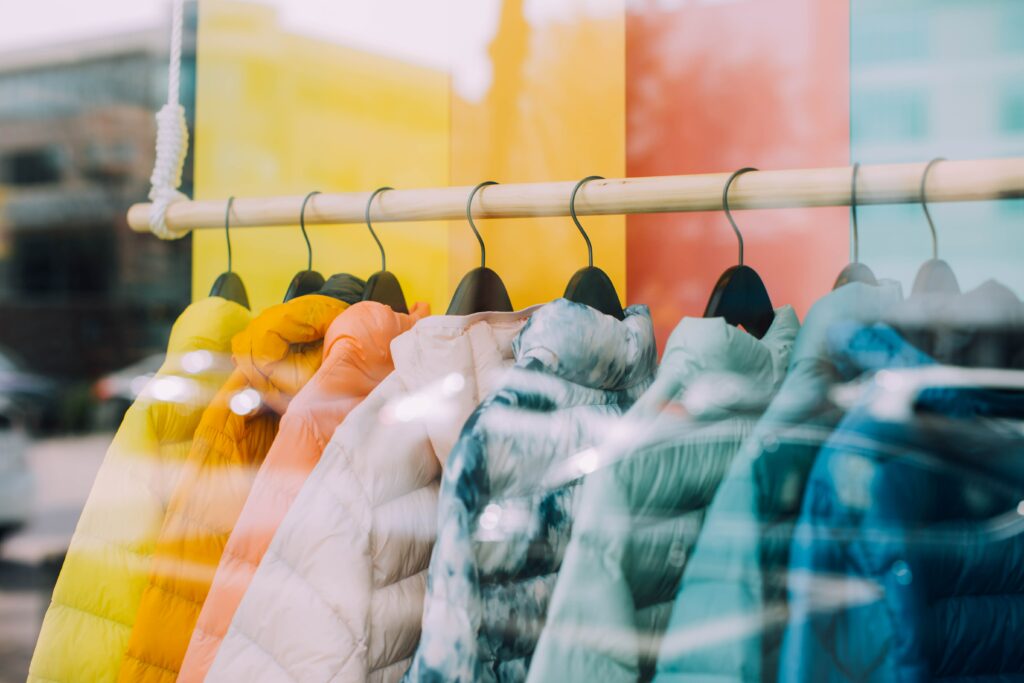 Here are some of the main shopping categories and Amazon's competition in each area.
1. Clothing and Fashion
Niche fashion marketplaces have a definite cool factor that Amazon can't provide. Clothing marketplaces tailored to a particular region reflect that area's style and vibe. Sellers wanting to tap into these markets often find it best to sell on a dominant local hero.
Some popular local fashion heroes include Zalando, Vinted, StockX, Poshmark, ZOZOTOWN, Myntra, Dafiti, Netshoes, Lamoda, Netshoes, Spartoo, Privalia, Grailed, and TheRealReal. These are trendy online retailers. In addition, almost every country with both disposable income and a style-oriented population has its own fashion-focused local hero marketplace.
2. Homewares
There aren't as many regional-based homeware marketplaces, but the few around receive quite a bit of traffic. North America has Wayfair. Europe has Wayfair, ManoMano, and Conforama. India has Pepperfry. The UK prefers Trouva. And the French like to shop on Nature & Découvertes. These marketplaces each have their own flavor. Indie homeware brands with specific appeal can choose these.
3. Electronics
A few local heroes are focusing purely on electronics. NewEgg is the top electronics online retailer, driven by North American sales. North American shoppers trust it. Canadian shoppers also use local hero Best Buy. Sellers can apply to this marketplace. Europeans have Digitec, Morele, and GAME to choose from.
4. Crafts
Etsy owns the online craft and handmade market. Smaller marketplaces include Bonanza, Zibbet, Aftcra, Storenvy, OpenSky, and ArtFire. Amazon rolled out a Handmade at Amazon program.


Seller Friendliness
Smaller online marketplaces seek to establish themselves by offering sellers improved services and better deals.
Here's what some of the larger ones offer.
Newegg. If you're accepted onto Newegg's marketplace, you won't need to worry about listing fees or handling fulfillment. They maintain their fulfillment centers, payout weekly, and have a free listing plan. Newegg has higher commissions, but they draw in a crowd that's willing to spend.
Fruugo. Fruugo offers built-in translations to 17 languages, 22 currencies, and an affiliate promotion network in 46 different countries. In addition, they don't charge for listings, provide a dedicated account manager, and give cross-border market insight.
Bonanza. Bonanza makes up for being a smaller online retail platform with seller-oriented features. These include Shopify integrations, product listing import tools, eBay feedback imports, buyer-seller live chat, and paid Google shopping listings. In addition, there's no required sign-up fee, and their base commission starts at just 3.5% for sales from organic traffic.
Rakuten. The Amazon of Japan is one of the most seller-friendly marketplaces. It offers branding tools, a dedicated e-commerce consultant, and plenty of training material. Rakuten also lets sellers employ a loyalty scheme called Super Points to help build their customer base.


Brand Alignment
Could listing your products on Amazon damage your brand? At this point, it's somewhat of a warehouse-like online flea market, where people go to find great deals. Not to mention, Amazon's marketplaces are plagued by counterfeits, expired goods, and inventory scavenged right from the trash (including food). [15]
This might be fine if you're selling generic goods or offloading stock. However, if you have a brand image to protect, you may want to look elsewhere. Several local heroes are catering to brand-conscious sellers. Many of these online marketplaces go beyond appearance and speak to shared values.
Sellers with an ethical or sustainable bent are better off listing with online retailers that actively draw in like-minded buyers.
Luxify is a Hong Kong-based online market for authentic new, used, and vintage luxury goods. Members can buy and sell everything from watches to yachts. [16]
Prosh is a Canadian-based marketplace that's strictly for connecting small-to-medium-sized businesses with local shoppers. Shoppers buy online, then have their goods couriered to them. [17]
Zibbet is for creative entrepreneurs, artists, and makers only. Some sellers with one-of-a-kind designs feel more protected within a smaller, community-oriented market. These listings are less likely to be duplicated by the competition. [18]
Two Layer Collective is an Aussie marketplace for sustainable, low-impact fashion, jewelry, and home goods retailers. [19]
Society B accepts quality goods from fair trade brands and charities. They give 10% of all sales back to charity and are actively adding brands. [20]
Who Wins: Amazon's Marketplaces or Local Hero Retailers?
Are you a niche seller, offering unique items, or wanting to protect your brand? You may want to opt for a local hero marketplace. This places you in an area where customers with an affinity for you are concentrated. [21]
Even if your products aren't highly creative, 35% of consumers like to shop at niche marketplaces for things like apparel, footwear, and home products. [21] This number alone makes a local hero option worth pursuing.
Local hero sites also let you tap into the current consumer psychology of supporting local businesses and being more connected to their physical environment. [3] Otherwise, if you're going for the most extensive customer base possible, Amazon is still where it's at (save a few regional markets).
But this doesn't necessarily translate to reach. You can easily remain obscure on a massive platform like Amazon unless your entire marketplace management strategy is entirely tight. On the other hand, it can be far easier to stand out on a site like Bonanza, which also helps boost you to search engine results. So even though they get a sliver of Amazon's traffic, you may end up having better overall results here.
Ultimately, you don't need to choose between Amazon or a smaller online retailer. You're free to list some or all of your products on multiple marketplaces. So venture into as many marketplaces as you can. See for yourself where customers are more responsive and where you'll get the biggest payoff. Sure, it can get a little complicated, but E-Tailize can help you manage these operations.
This brings us to where online retail is going next: it's omnichannel, localized, and personalized.
The Future of Online Retail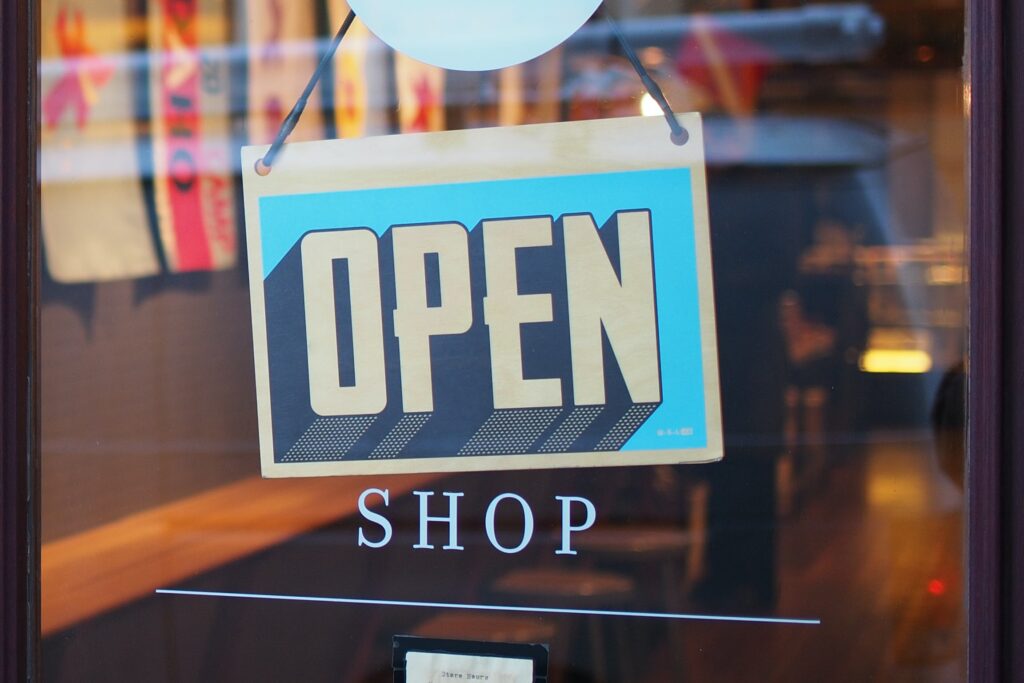 The future is localized, personalized, and specialized. It's the classic long-tail market, but on overdrive and slightly neurotic. People want to shore up the communities they live in. And they're looking for ethical options they can feel good about buying. [3]
But this is still a globalized world with borderless shopping. We can see all around the world, and we still want to get what others have. No matter where you are, it pays to be a cross-border online retailer. [22] On the business end, this translates into sustaining an omnichannel presence. Your presence needs to be global, local, vertical, and broad. [4]
Keep the "glocal" customer in mind. Any products with a personal, local, brandable, or community-based appeal should be listed on local hero markets. [3] But you want to maintain your presence on the significant, general marketplaces as well. Stand on the shoulders of the giants wishing to take each other out. If Alibaba is boosting a local hero, it may be your time to onboard.
If Amazon wants to take out Etsy with its handmade section, use it to your advantage as an early adopter. There is more e-commerce competition now than ever before. [23] Taking advantage of as many marketplace strategies as possible will make your business more resilient and build in some defenses. [24]
Local hero marketplaces are thriving with customers but not yet overrun. [25]
Now is your time to strengthen your e-commerce business with an expansive cross-marketplace presence.


Works Cited
| | |
| --- | --- |
| [1] | Capitalism, "History of Amazon," Capitalism, 19 August 2020. [Online]. Available: https://www.capitalism.com/history-of-amazon/. [Accessed August 2021]. |
| [2] | The Verge, "Go read this Wall Street Journal report on Amazon's obsession with cloning and crushing its rivals," 22 December 2020. [Online]. Available: https://www.theverge.com/2020/12/22/22195719/amazon-antitrust-wsj-investigation-competition-marketplace-sellers. [Accessed August 2021]. |
| [3] | "Facebook IQ | The Future of Shopping Has Come Early," 29 October 2020. [Online]. Available: https://www.facebook.com/business/news/insights/the-future-of-shopping-has-come-early-perspectives-from-the-industry. [Accessed August 2021]. |
| [4] | B. Howland, "Local & Vertical: Defining The Next Decade Of E-Commerce," Forbes Business Council, 8 June 2021. [Online]. Available: https://www.forbes.com/sites/forbesbusinesscouncil/2021/06/08/local–vertical-defining-the-next-decade-of-e-commerce/. [Accessed August 2021]. |
| [5] | Web Retailer, "The World's Top Online Marketplaces 2021," 2021. [Online]. Available: https://www.webretailer.com/b/online-marketplaces/. [Accessed August 2021]. |
| [6] | California Business Journal, "Amazon vs. Alibaba," [Online]. Available: https://calbizjournal.com/amazon-vs-alibaba/. [Accessed August 2021]. |
| [7] | Fashion Network, "Japanese marketplace app Mercari to target rapid U.S. expansion," 3 April 2018. [Online]. Available: https://ww.fashionnetwork.com/news/Japanese-marketplace-app-mercari-to-target-rapid-u-s-expansion,964029.html. [Accessed August 2021]. |
| [8] | "Mercari Announces Nationwide Delivery Partnership with Uber to Expand Local No Meetup Marketplace," Cision, 20 July 2021. [Online]. Available: https://www.prnewswire.com/news-releases/mercari-announces-nationwide-delivery-partnership-with-uber-to-expand-local-no-meetup-marketplace-301337394.html. [Accessed August 2021]. |
| [9] | Modern Retail, "How MercadoLibre's longterm investments are helping it beat Amazon," 10 May 2021. [Online]. Available: https://www.modernretail.co/platforms/how-mercado-libres-longterm-investments-are-helping-it-beat-amazon/. [Accessed August 2021]. |
| [10] | "Turkey's Trendyol raises $1.5 bln, valuing it at $16.5 billion," Reuters, 9 August 2021. [Online]. Available: https://www.reuters.com/world/middle-east/turkeys-trendyol-raises-15-bln-valuing-it-165-billion-2021-08-09/. [Accessed August 2021]. |
| [11] | "US ecommerce grows 44.0% in 2020," Digital Commerce 360, 29 January 2021. [Online]. Available: https://www.digitalcommerce360.com/article/us-ecommerce-sales/. [Accessed August 2021]. |
| [12] | Business Insider, "The average Amazon shopper still earns more than Walmart's, and it reveals a key challenge for the e-commerce giant," Business Insider, 25 January 2020. [Online]. Available: https://www.businessinsider.com/amazon-shoppers-richer-than-walmart-2020-1. [Accessed August 2021]. |
| [13] | J. Bezos, "Amazon 2020 Annual Report," Amazon, [Online]. Available: https://s2.q4cdn.com/299287126/files/doc_financials/2021/ar/Amazon-2020-Annual-Report.pdf. |
| [14] | B. Dean, "Amazon Prime User and Revenue Statistics," Backlinko, 4 March 2021. [Online]. Available: https://backlinko.com/amazon-prime-users. [Accessed August 2021]. |
| [15] | WSJ YouTube, "Why Your Amazon Purchase Could Come From the Garbage | WSJ," 18 December 2019. [Online]. Available: https://www.youtube.com/watch?v=mmfo9qRuVgg. [Accessed August 2021]. |
| [16] | "Luxify," [Online]. Available: https://www.luxify.com/. |
| [17] | "Prosh," [Online]. Available: https://shopprosh.com/. |
| [18] | "Zibbet," [Online]. Available: https://www.zibbet.com/. |
| [19] | "Two Layer Collective," [Online]. Available: https://twolayerco.com/. |
| [20] | "Society B," [Online]. Available: https://www.societyb.com/. |
| [21] | "Moving Past Friend or Foe: How to Win with Digital Marketplaces," McKinsey, 18 June 2020. [Online]. Available: https://www.mckinsey.com/industries/retail/our-insights/moving-past-friend-or-foe-how-to-win-with-digital-marketplaces. [Accessed August 2021]. |
| [22] | Practical Ecommerce, "Charts: 2020 Cross-border Ecommerce Purchases by Country," [Online]. Available: https://www.practicalecommerce.com/charts-2020-cross-border-ecommerce-purchases-by-country. |
| [23] | "The Future of Ecommerce," Shopify, 2021. [Online]. Available: https://enterprise.plus.shopify.com/rs/932-KRM-548/images/Shopify_Future_of_Commerce.pdf. [Accessed August 2021]. |
| [24] | "Retailers Plan to Invest in Supply Chain Resilience," Bain, 20 October 2020. [Online]. Available: https://www.bain.com/insights/its-time-to-build-resilience-into-retail-and-consumer-goods-supply-chains/. [Accessed August 2021]. |
| [25] | A. Moazed, "The Rise of Specialized Marketplaces in eCommerce," INC., 13 May 2018. [Online]. Available: https://www.inc.com/alex-moazed/the-rise-of-specialized-marketplaces-in-ecommerce.html. [Accessed August 2021]. |
| [26] | "Spoonflower," [Online]. Available: https://www.spoonflower.com/. |