7 Tips on How to Improve Your Amazon Seller Rating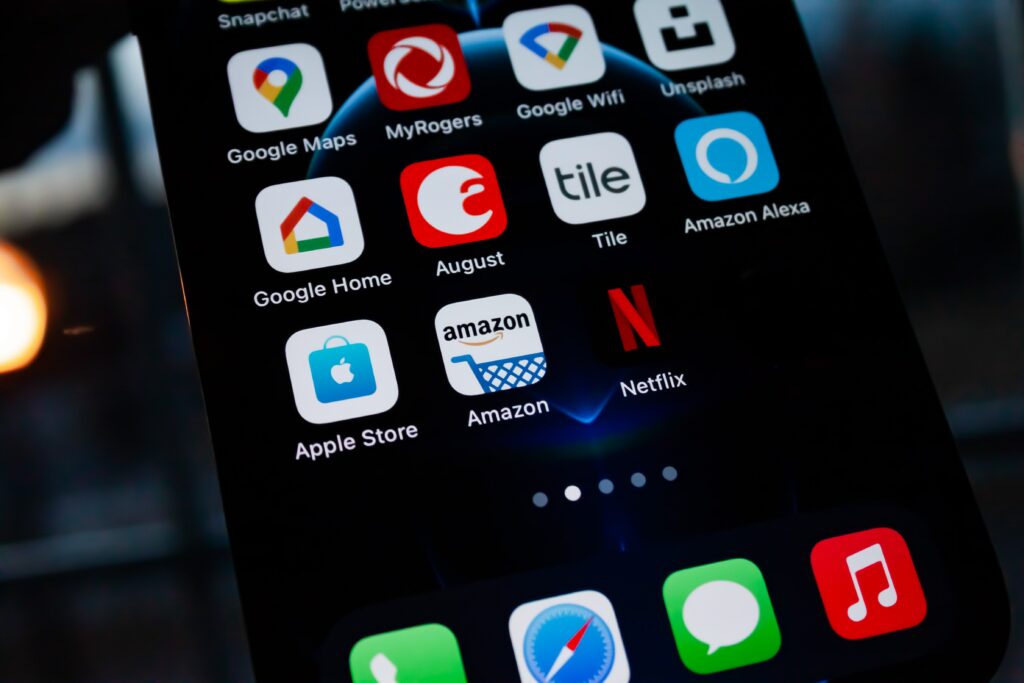 So you have started selling on Amazon. e-commerce marketplaces are usually a great way to begin selling online – it's quick to set up, fuss-free and there are tons of customers every day. Once the momentum picks up, it's important to know how to keep your sales going. That being said, customer acquisition is one of the key things to know for marketplace success. In a highly saturated and dynamic marketplace environment, competition is often tight. One of the ways you can attract new customers is through an attractive track record for past sales. In other words, your Amazon seller's rating.
Keeping your customers happy is an ongoing process. The great thing about Amazon and most e-commerce marketplaces is that they have optimized their platforms for conversions. On-page customer reviews are shown to boost conversions by as much as 3.5 times.[1] Whether they are first-time buyers or repeat purchasers, every buyer has the option to leave a review after they receive an item.


Why does a seller's rating matter on Amazon?
Not only is customer satisfaction part of the e-commerce business model, it can have a domino effect on your other consumers. Almost 9 out of 10 customers read reviews before making a purchase decision.[2] This means that reviews are a critical part of most consumers' purchase process. On the other hand, when a slip-up happens on the seller's part leads to a disgruntled customer, it could end up with a negative rating and hurt the business and its past efforts to build up a stellar track record.
If your brand is leveraging an omnichannel selling approach, customers may find your products on other platforms such as your website or other marketplaces. At that point, they may turn to review platforms to find out whether the product is worth purchasing. Right now, Google is the top platform that people turn to for reviews, with Amazon following as a close second.[3] Furthermore, not all online reviews are equal. Only 20% of customers fully trust the reviews on a brand's website.[4] For the best and most authentic online review outcomes, it will be useful to spread out your brand's reviews across platforms like Google, Amazon and your e-commerce website.
Amazon also prioritises top-rated sellers when allocating the Buy Box. The Buy Box accounts for an astounding 82% of sales on Amazon, so winning it would mean a generous amount of traffic and sales for your products. In order to ensure that Buy Box sales are successful, Amazon will only give this to sellers that they know are knocking it out of the park.
In this article, we share 6 tips on how to improve your Amazon seller's rating.


Leveraging the power of your Amazon seller's rating

Respond to inquiries quickly
Studies have shown that the average time to respond to customer service requests is over 12 hours![5] This issue is further amplified by the fact that almost half of customers expect a reply within 4 hours, and 12% want it to be under 15 minutes. Response time is a critical factor to customer experience, yet many businesses tend to overlook that.
When it comes to e-commerce, time is of the essence. Not just to shoppers, but to sellers too. The faster brands respond to their messages, the faster problems get resolved, and the faster deals are closed. For the more obvious part, responding quickly will also make your customers feel important to your business. This will help customers be more understanding when the solution is not up to par with what they want.
However, responding to enquiries in a timely manner does not mean that they can be sloppy or disorganized. It's important to show professionalism and a genuine want to help. In cases where sellers cannot satisfy their customers immediately, they should still keep communication constant to ensure that customers are always updated about the progress.

Do a negative review audit
Online retailers that are in business for long enough will know that a negative review, or two, is often unavoidable. Do not get discouraged in such cases. First, it's important to review and validate the customers' feelings and ask yourself what went wrong. However, if sellers feel that the negative rating is unjustified, Amazon allows the option to protect sellers from unfair reviews. In the case of an unfair rating, sellers can request for Amazon to remove them under certain conditions. This is allowed under the circumstances that:
The feedback contains obscene language or profanity.
The feedback includes sensitive or personally identifiable information of the seller.
The seller's rating is in fact a product review.
The feedback is regarding the fulfillment requirements that are handled by an FBA (Fulfilled by Amazon) order.
For instance, if the order is an FBA order and the customer is unsatisfied, Amazon will take responsibility for it. Another example of an unfair seller's rating is when the customer is simply unhappy about the product they purchased, which is to no fault of the seller. That being said, avoiding negative seller ratings is as simple as adhering to Amazon guidelines and ensuring that you provide a good customer experience.

Ask for feedback
Keeping your customers happy is imperative to boosting your seller's rating. Still, you must know that a satisfied customer doesn't necessarily translate into a good rating. Some shoppers do not feel inclined to leave a rating after every purchase. It's important to maximize every positive engagement you have and turn that into something tangible. Unlike product reviews, which are prompted by the system once an order is fulfilled, the seller's ratings would require the customer to go to the seller's page.
Start by asking for feedback whenever you successfully complete a purchase order. Amazon allows the direct customer to seller communication within the platform. The chances are, when you have displayed an exemplary performance as a seller, most customers wouldn't mind taking a few minutes of their day to commend you. Often, most shoppers on Amazon assume that they're dealing with the marketplace directly, rather than individual retailers. This is also why Amazon has gathered a massive amount of brand awareness and recognition. Be sure to include in your message that their feedback or review will be really helpful to you. It's critical to send the message at the right time. This is usually after an order has been shipped without issues and you are sure to receive a positive rating.

Be quick to offer solutions
When an unexpected problem arises, many sellers often concur and assume that they're headed towards a bad rating. In reality, there are a few ways to perform damage control and rectify the situation. Often, when customers get frustrated and lash out, they're in fact looking for solutions and answers. It's critical to avoid going down the excuse route and risk further annoying the customer.
When sellers get angry messages or face unhappy customers, be quick to offer a solution. For instance, when a customer receives a product in the wrong color or size, sellers should offer to ship a new item immediately. Or when a product is taking particularly long to ship, the seller should communicate that they're checking on it. We're only human, and more often than not, we may be inclined to give excuses or push the blame – such as by blaming long shipments on the logistics company. Showing that you're thoroughly focused on a customer's complaints will go a long way in making them feel valued. One tip is to not be stingy on refunds and returns. While it may put a small dent on your profit right now, take it as a long-term investment in retaining and acquiring customers.

Manage expectations through product descriptions
Sellers may be tempted to include a lot of ambiguity in their product write-ups to attract more customers. However, this potentially leads to a lot of disappointment when the item falls below expectation. Maybe they're smaller than they look in the photo, or less functional than they thought. This doesn't mean that your product offerings are bad. Rather, they are different from what the buyer wants. Managing customer expectations before they add to cart can go a long way in securing valuable sales. When listing products, be sure to include technical specs, sizes and other information.
Even if it deters some shoppers from making a purchase, perhaps due to a size misfit, it will help in the long run by ensuring that buyers know what they're getting, and still wish to get it. This way, if a customer tells you that they are unhappy with a product because of a particular reason, you will be able to refer to your product description that has stated it beforehand.

In case of a bad review, respond appropriately
Let's get this out of the way, bad reviews come along with every e-commerce retail experience. What's more important is the way that businesses manage their responses. 97% of customers who turn to online reviews will also read the business' responses.[6] The way that businesses respond to customer feedback displays their knack for caring and addressing concerns. At the same time, well-crafted responses also help to appease disgruntled customers and can salvage a relationship.

Get the basics of e-commerce selling right
The most obvious, and likely the most crucial, part of improving an Amazon's sellers rating is to simply get the basics of selling right. Product reviews and seller's ratings are largely different. Product reviews relate more to functionality and design of the product. A seller's rating reflects on the retailer's ability to deliver a great customer experience. With every customer journey, from beginning to end, it is vital to uphold the principles of customer service. This means fast responses, being polite, helpful, personalized experiences, efficient shipping and other service aspects. It will definitely go a long way in generating revenue for your business.


Manage your marketplace with E-Tailize

At the end of the day, boosting your Amazon seller's rating is one part of a multifaceted e-commerce business strategy. Transforming the marketplace through automation, data analysis, and building the right promotional strategy is key to being successful in the e-commerce world. With E-Tailize, we help online retailers manage and run their marketplace processes all in one place. Find out more now.
Sources